Strategic Partners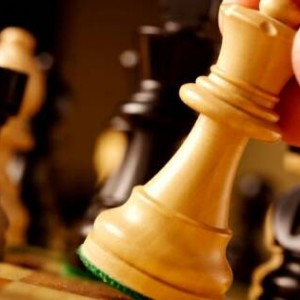 Comprehensive exit planning requires multiple evaluations, analysis and planning that requires a strong team of advisors to help determine the best way to promote business value and exit one's business.
At Next Plateau, we understand and oversee this process. We look to work together with your current advisors and add additional expertise as necessary. While we have the talent to provide comprehensive exit planning for our clients with minimal outside assistance, it is a more efficient and beneficial process when an advisory team collaborates on the plan.
If a client does not have a particular advisor, we have a network of professionals that we can recommend as appropriate.
Lexbridge Intl Mergers & Acquisitions Group LLC
Lexbridge offers investment banking services for mergers and acquisitions; corporate finance, including private placement of debt and equity; and strategic partnerships and joint ventures.
Contact Name: Mr. Morton Hodin
Email: mhodin@lexbridgem-a.com
Address:
40 Mall Road
Suite 206
Burlington, MA 01803
Phone: (781) 221-8421
Fax: (781) 221-3533
Website: www.lexbridgem-a.com
Mesirow Financial
Mesirow Financial is a diversified financial services firm headquartered in Chicago. Founded in 1937, it is an independent, employee-owned firm with more than 1,100 employees in locations across the country and in London. With expertise in investment management, investment services, insurance services, investment banking, consulting and real estate, Mesirow Financial strives to meet the financial needs of individuals, corporations, institutions and public sector entities.
Contact Name: Dana Mikstay, CLU
Email: dmikstay@mesirowfinancial.com
Address:
321 North Clark Street
Chicago, IL 60654
Phone: (312) 595-6157
Fax: (312) 595-6279
Website: www.mesirowfinancial.com
Bernstein Global Wealth Management
Bernstein provides solution-based diversified investment management services worldwide to institutional, high-net-worth and retail individuals.  Bernstein's investment services encompass value and growth equities, blend strategies, fixed income, alternatives, and asset allocation.
Contact Name: James McColl
Email: jim.mccoll@bernstein.com
Address:
227 West Monroe Street
Suite 5900
Chicago, IL 60606
Phone: (312) 696-7896
Fax: (312) 696-7979
Website: www.bernstein.com
Ostrow Reisin Berk & Abrams, Ltd.
ORBA is a full service accounting firm serving closely-held business and their owners and executives. Services provided include accounting and auditing, tax planning and compliance and business consulting.
Address:
455 N. Cityfront Plaza Drive
NBC Tower, Suite 1500
Chicago, IL 60611
Phone: (312) 670-7444
Fax: (312) 670-8301
Website: www.orba.com